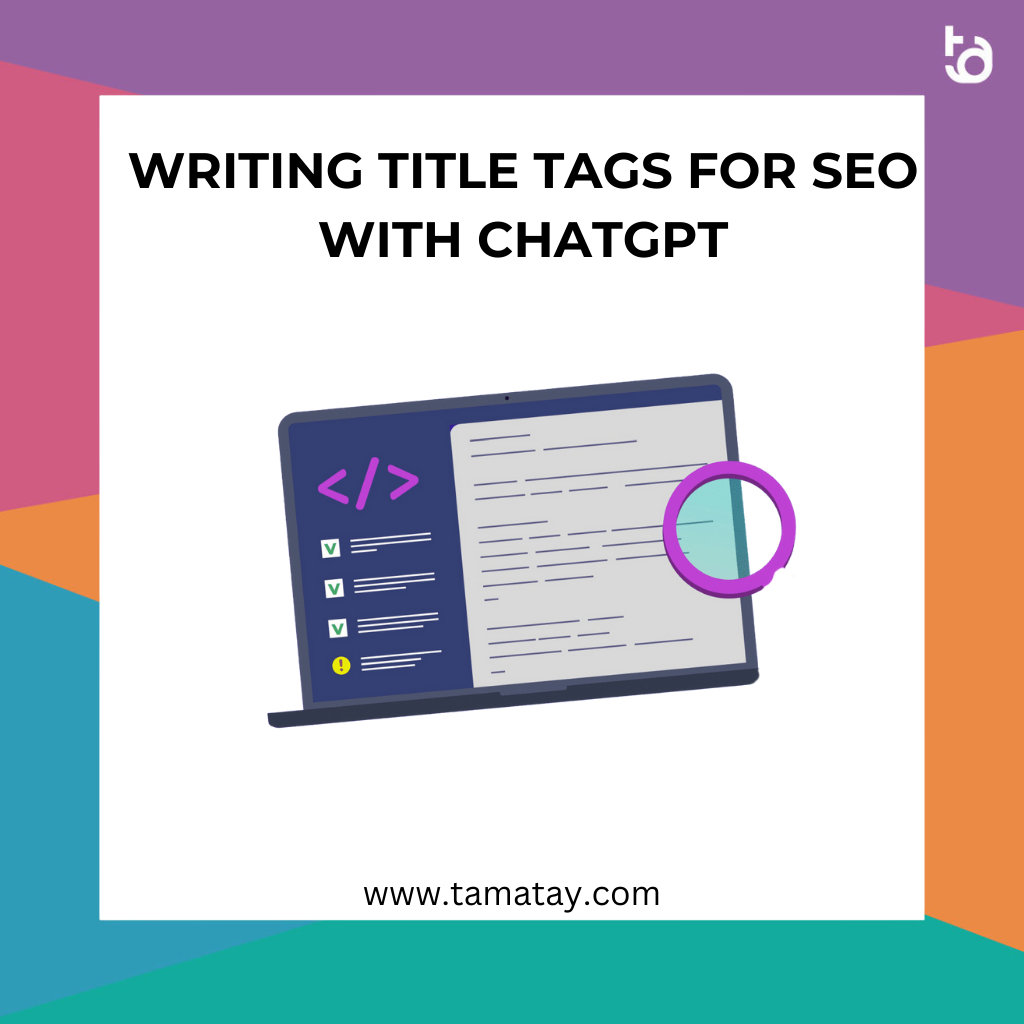 Introduction
Title tags are one of the most important SEO elements. They tell search engines and users what your web page is about and can determine whether you get clicks or not. With ChatGPT, you can create descriptive, tailored title tags for your website that will help get your page seen by the right people.
What is a Title Tag?
A title tag is an HTML element found in the "head" section of a web page. It is an important element for SEO because it provides search engines with a short descriptive text about the web page. It is also used by browsers to display the page in the search engine results page (SERP) and show what the page is about.
Why are Title Tags Important?
Title tags are one of the most important on-page SEO elements. They are the first thing that search engines and users see in search engine result pages. They can boost click-through rates, increase website traffic, and get your web page seen by the right people.
How to Write Title Tags with ChatGPT
ChatGPT is a powerful Artificial Intelligence tool that can help you write effective title tags for SEO. It uses natural language processing to generate accurate descriptions of web pages and can tailor title tags to the unique needs of your website. Here's how you can use ChatGPT to create title tags for SEO:
Step 1: Enter Your URL
Start by entering your website's URL into ChatGPT. The tool will analyze the page and generate a description of the content. This will help you to get an understanding of what the page is about and give you a starting point for creating title tag.
Step 2: Tailor the Title Tag
Once you've generated the description, you can tailor it to make it more specific to the page. You can change words and add keywords to make the tag more effective. For example, if you have a page about "how to start a business", you could change the tag to "Start Your own Business Today: Tips and Advice from Experienced Entrepreneurs".
Step 3: Include Keywords
It's important to include relevant keywords in your title tags. This will help search engines know what your page is about and show it to users who are looking for content like yours. For example, if your page is about "online marketing", you could add the keyword "online marketing" to your title tag.
Step 4: Keep it Short and Sweet
Your title tag should be under 70 characters long. This is because search engines will only display the first 70 characters in the SERPs. Anything longer than that won't be seen. So, be sure to keep your title tag short and easy to read.
Conclusion
Creating title tags for SEO can be a challenge, but with ChatGPT, you can create effective and descriptive tags quickly and easily. By following these steps, you can create tailored title tags that will boost your SEO and help get your pages seen by the right people.
Related Posts
by
tamatay
August 17, 2023
by
coorgle
May 2, 2023