Introduction:
 In this blog post, we'll introduce you to a powerful WhatsApp integration for WooCommerce: the WhatsApp Free Plugin for WooCommerce. This plugin allows you to send real-time SMS notifications to your WooCommerce customers, keeping them updated on their order statuses. With support for various SMS gateways and the popular WhatsApp messaging platform, this plugin enhances your e-commerce experience. Best of all, it's completely free! 
What is the WhatsApp Free Plugin for WooCommerce?
The WhatsApp Free Plugin for WooCommerce is a WordPress plugin designed to enhance communication between your WooCommerce store and customers. It enables you to send automated SMS notifications to customers and store owners whenever there is a change in the order status. By leveraging the popularity and convenience of WhatsApp, this plugin keeps customers informed and engaged throughout their shopping journey.
Features:
Multiple SMS Gateway Support:

The plugin supports popular SMS gateways like Twilio, Twizo, Clickatell, Nexmo, and more
Special integration with WhatsApp Messages allows you to leverage the power of WhatsApp for communication.
Real-time Order Updates:

Customers receive SMS notifications whenever there is a change in their order status, ensuring they stay informed about their purchases.
Owner Notifications:

Store owners can choose to receive SMS notifications whenever a new order is placed, helping them stay on top of their business.
International SMS Support:

The plugin offers the option to send international SMS notifications, reaching customers worldwide.
Custom Order Status:

Custom order statuses are supported, allowing you to define unique stages for your orders.
WooCommerce Sequential Order Numbers Pro Integration:

If you use the WooCommerce Sequential Order Numbers Pro plugin, this integration handles custom order numbers seamlessly.
Message Customisation:

All SMS messages are fully customisable, ensuring you can tailor them to suit your brand's tone and style.
Delayed Notifications:

You can set a delay for sending SMS notifications for on-hold orders, providing flexibility in your communication strategy
 Extensive Variables:
The plugin supports a wide range of variables, enabling you to personalise messages with order details, customer information, and more.
How to Install and Use the WhatsApp Free Plugin for WooCommerce
  Step 1: Installation:- 

Download the plugin from the WordPress repository or upload it directly through the admin panel. 

Activate the plugin from the Plugins menu.
Step 2: Configuration  :- Go to WooCommerce > SMS Notifications or access the plugin settings through the Settings button. Enter the necessary data for your preferred SMS gateway, such as API credentials and a phone number. Customise the messages to be sent to customers and owners.
Step 3: Enjoy the Benefits:- Once configured, the plugin will automatically send SMS notifications to customers for order status changes and to owners for new orders.
Advantages of the WhatsApp Free Plugin for WooCommerce:
Enhanced Customer Experience:
Real-time updates through SMS create a seamless shopping experience for customers, increasing satisfaction and loyalty.
Increased Customer Engagement:
SMS notifications keep customers engaged with your store, leading to more repeat purchases and higher conversion rates.
Faster Order Processing:
Owners receive immediate notifications of new orders, enabling prompt processing and fulfilment.
International Reach:
With international SMS support, you can cater to a global customer base, expanding your market reach.
Customisation Flexibility:
The ability to customise messages allows you to align SMS communication with your brand's voice and personality.
Conclusion: 
The WhatsApp Free Plugin for WooCommerce is a powerful tool that empowers WooCommerce store owners to enhance customer communication, streamline order management, and improve overall e-commerce efficiency. By integrating with popular SMS gateways and offering support for WhatsApp Messages, this plugin takes customer engagement to the next level. With its easy installation and configuration process, you can quickly start leveraging the benefits of real-time SMS notifications for your online store. Download the WhatsApp Free Plugin for WooCommerce now and experience the power of seamless customer communication.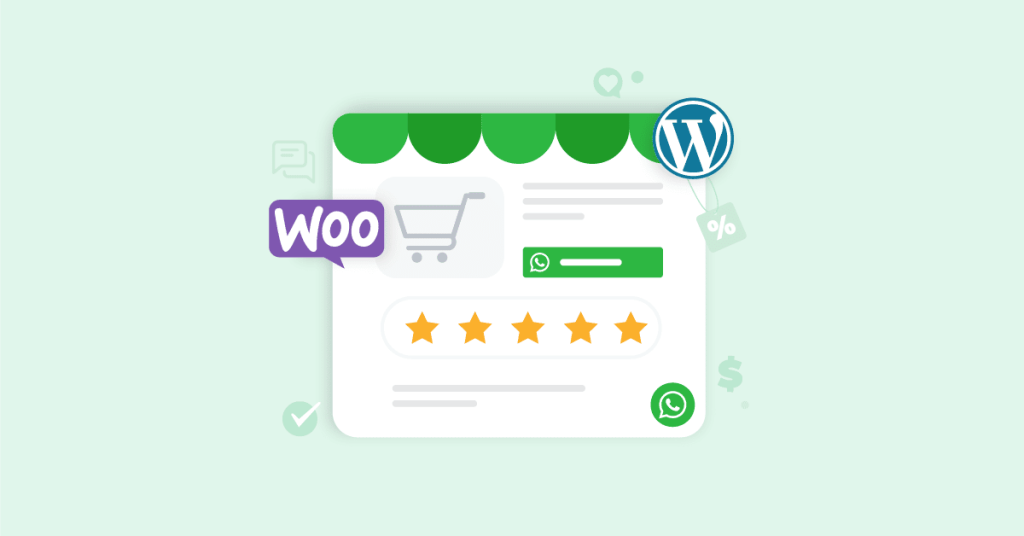 Related Posts
by
coorgle
May 2, 2023
by
coorgle
May 2, 2023