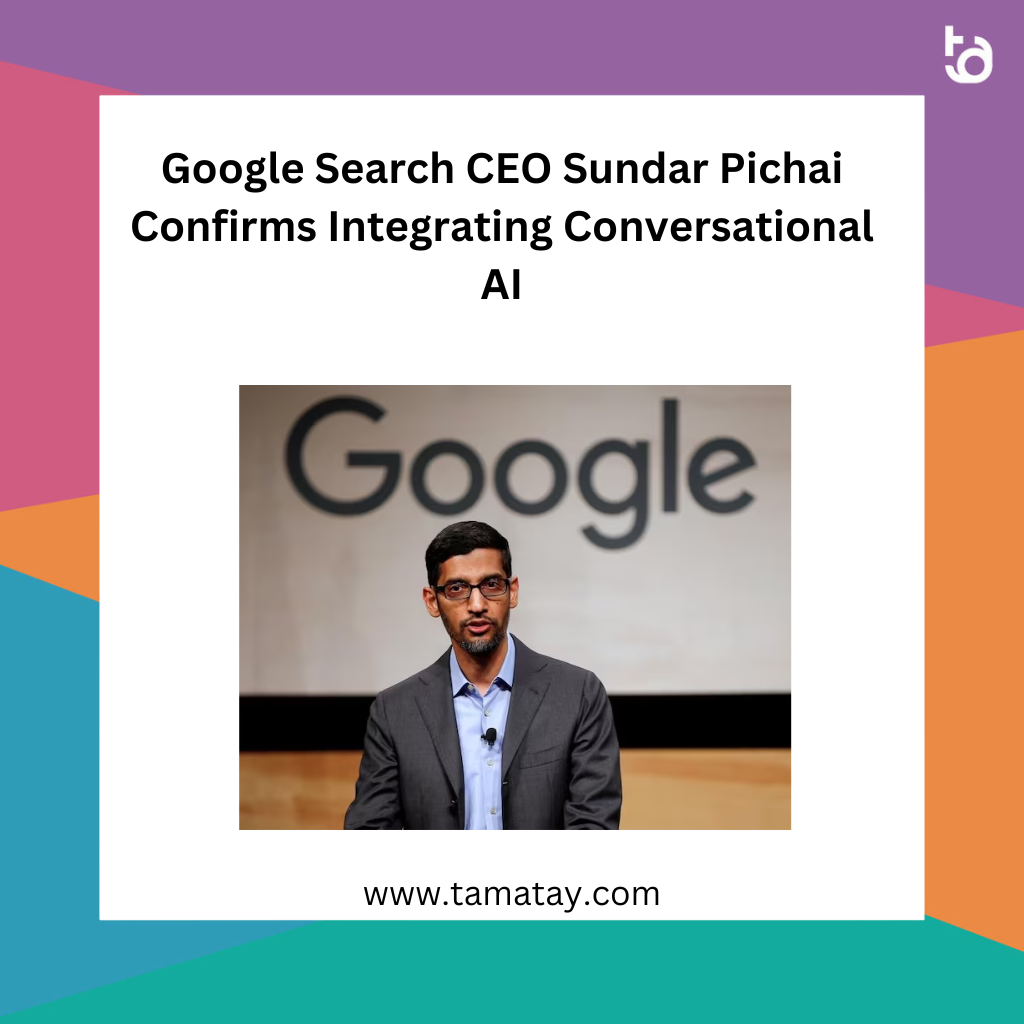 Google CEO Sundar Pichai has recently shared that Conversational AI technology is 'absolutely' coming to Google Search. This groundbreaking narrative sets the stage for a new kind of search experience that is more conversational, interactive, and intuitive.
The advent of Conversational AI marks a significant milestone in voice-driven search technology and promotes a shift of focus away from traditional keyword-based search and towards natural language queries.
What is Conversational AI?
Conversational AI is a form of artificial intelligence (AI) that focuses on recognizing and interpreting natural language input from users. It enables users to communicate with digital devices in the same way they communicate with humans, using natural language commands.
Benefits of Conversational AI:
• Provides a more intuitive search experience for users
• Enables users to search using natural language queries
• Expands the possibilities of how search results can be presented
• Can be used to create personalised user experiences
• Improves the accuracy of search results
• Helps in understanding user intent
• Enables AI-powered assistants to respond to human-like requests
Implications of Conversational AI:
With Conversational AI, search engines can go beyond simple keyword-based searches and start to understand user intent and return more relevant results. It also allows search engines to respond to natural language queries in a more conversational manner, which has the potential to improve user experience and engagement.
Furthermore, it is expected to lead to the emergence of AI-powered assistants such as Google Assistant. These assistants can respond to natural language queries and provide users with a more personalized search experience.
Google's Approach to Conversational AI:
Google's CEO, Sundar Pichai, has acknowledged the potential of Conversational AI and has stated that Google Search will be adapted for use with Conversational AI in the near future.
Google is already exploring the technology through its Google Duplex AI assistant, which is already being used to power the Google Assistant service. The company is also investing heavily in natural language processing (NLP) technologies, which are key to powering Conversational AI.
Finally, Google recently acquired the British AI company, DeepMind, which is focused on developing Conversational AI technologies.
Conclusion
Conversational AI technology is 'absolutely' coming to Google Search, and it promises to revolutionize the way we interact with search engines. Google is investing heavily in the technology and is expected to deliver an even more intuitive and personalized search experience to users. Ultimately, it is expected to lead to a more user-friendly and efficient search experience.
Related Posts
by
tamatay
August 17, 2023
by
coorgle
May 2, 2023