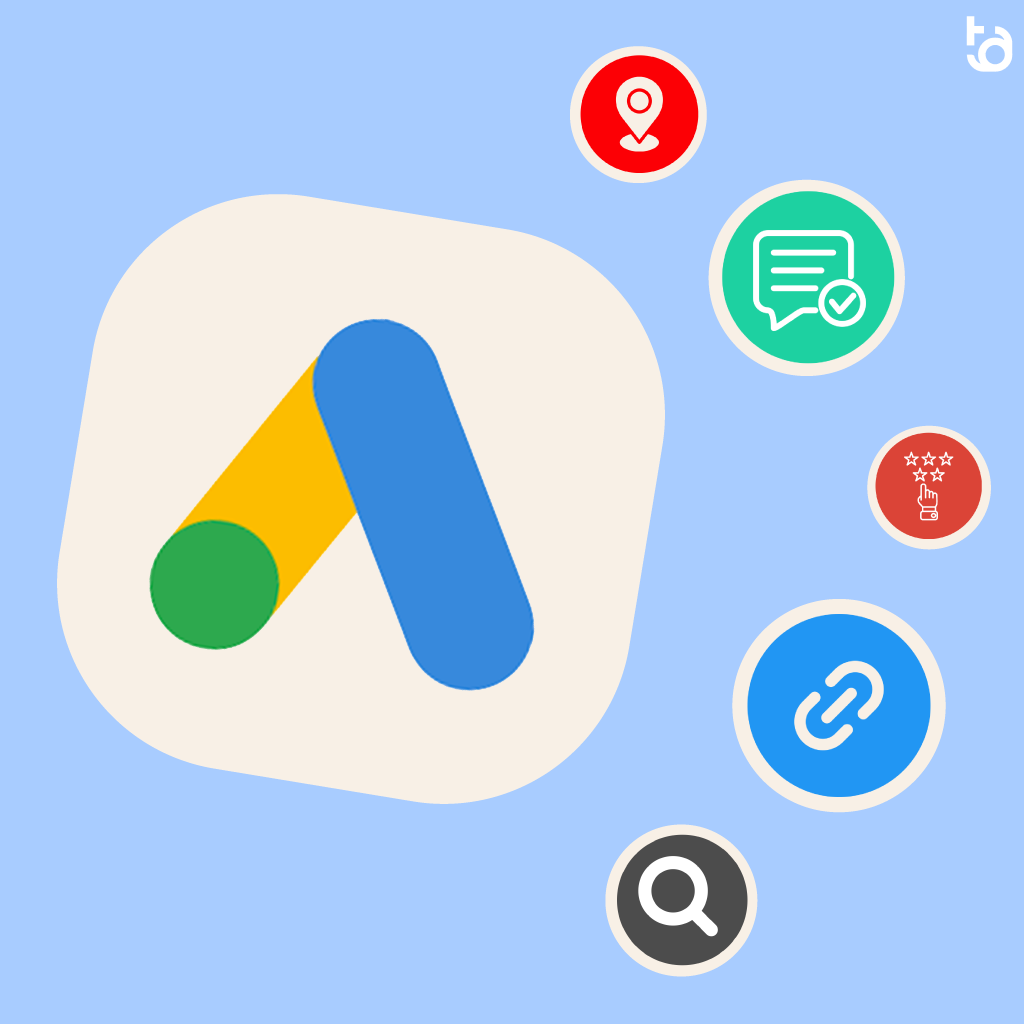 Every business that wants to boost the performance of their marketing campaigns knows that Google Ads is the best way to get more leads and greater conversions. However, in managing their PPC campaigns, something that they often overlook is the Google ad extensions. These simple yet wonderful tools are excellent for getting more clicks and exposure with your PPC marketing campaigns.
If you aren't familiar with Google Ad extensions, then this article is for you. In the following sections, we'll explore various types of Google ad extensions and how they work. But before we get to the types, it's important to first understand what exactly are Google Ad Extensions.
Google Ad extensions are essentially "extended features" that can be added to your existing Google ad campaigns. By adding these extensions, you can provide the users with relevant information about your business at the click of a button. This can help in driving greater conversions while improving your click-through rates (CTR) at the same time.
All modern internet users prefer to get important information delivered to them quickly, which is made possible with Google Ad extensions. If you've added these extensions to your ads, whenever a new user will click on it, they will be presented with all the additional information about your business like –
Phone numbers
Pricing lists
Reviews, etc.
The benefits to be enjoyed from adding Google Ad extensions are many –
1. They can help in improving your ad's overall quality score, which makes it easier to outperform the competition.
2. Google Ads that come with additional information usually take up more space on the search results page. This gives you an advantage in advertising your business and its services/offerings.
3. If you don't have a good-quality website, Google Ad extensions also give you an opportunity to grab customer data directly.
4. Google Ad extensions can be added at no additional cost. You'll only have to pay when a user clicks on your ad.
5. You'll have an opportunity to pick from a wide range of ad extensions.
Types of Google Ad Extensions
There are various types of Google Ad extensions you can add depending on your needs. Some of the most popular ones are –
1. Location extension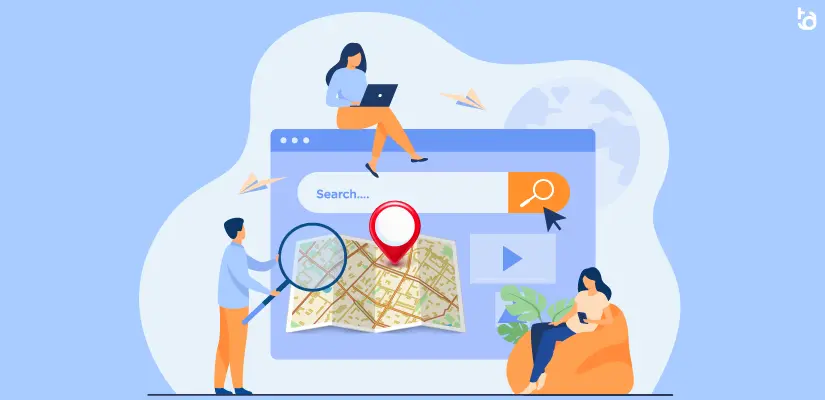 This Google Ad extension is used to display the business name and address, and it is best for businesses that have a physical location. If you add this extension, Google will also help the user understand how far away they are from the location at the time of the search. This is one of the best Google Ad extensions to increase footfall and visits to your business. What's better is that whenever a user searches for '[specific product] near me', the name of your business will pop up.
2. Sitelink extension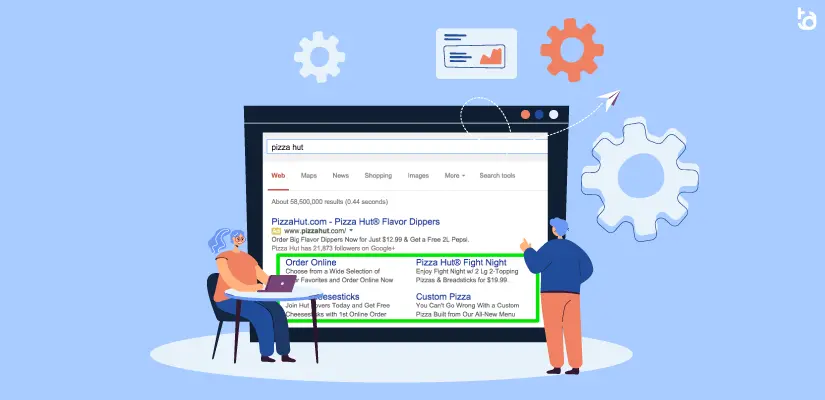 This Google Ad extension is best for businesses that have a wide range of services/products or a large website. Sitelink extensions comprise of final URL, 25-character headline text, and two description lines (35 characters each). This extension essentially works by tailoring the customer journey directly from the SERP. When the Sitelink extension appears below your Google Ad, the users will be able to click on it to go directly to your website page.
3. Call extension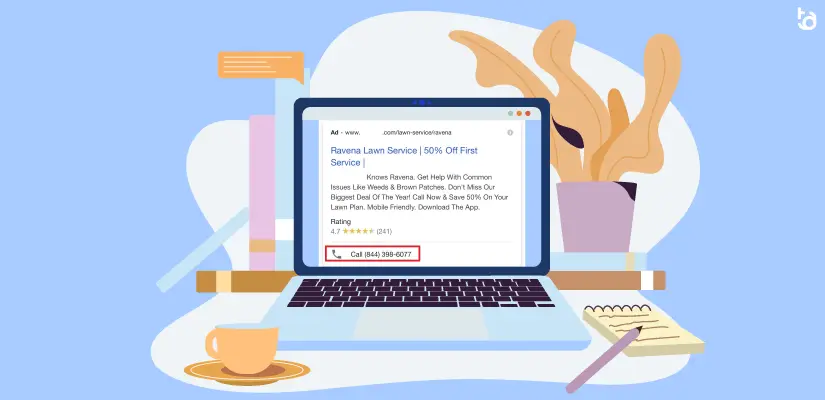 This Google Ad extension displays your business phone number, and it is the best choice for businesses that make their sales mostly through phone calls. Once you add the Call extension to your Google Ad, your contact information will be displayed as part of your ads. Google also allows you to track and measure the call extensions, making it easier to keep a tab on your sales.
4. App extension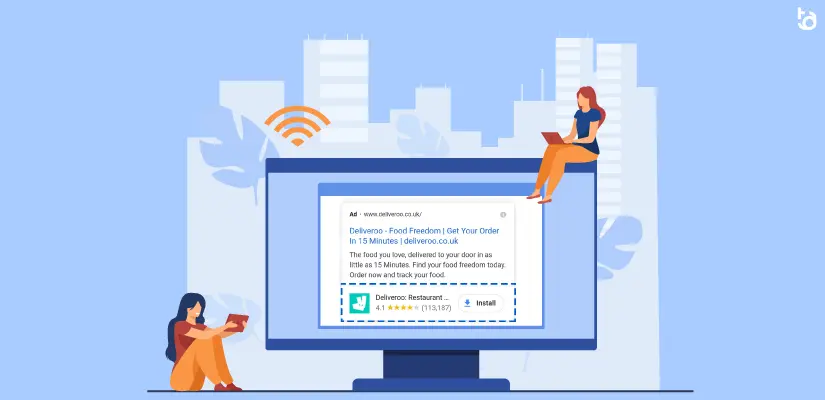 If you have an app, this can be a great Google Ad extension for you. The App extension usually comprises of the app name, the app platform (iOS/Android), and an automated CTA ('Download Now'). This extension can help in encouraging app downloads among your users. What's better is that you'll be able to track how many users downloaded your app through the Google Ad.
5. Structured snippets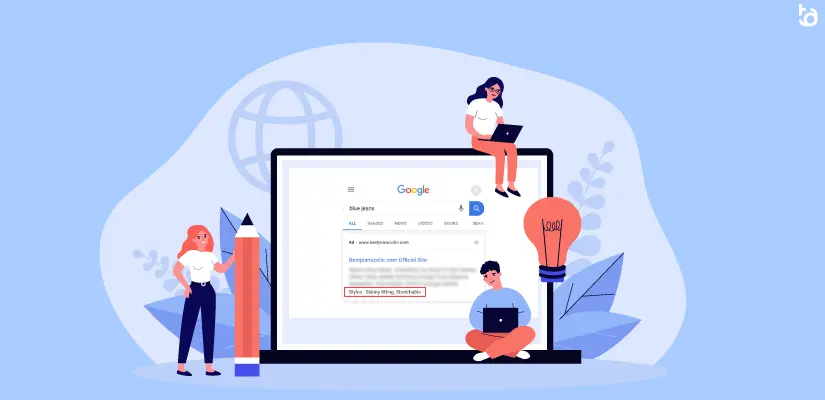 This can be a useful Google Ad extension for all businesses. This extension comprises of a pre-defined header along with 25-character headlines. This can be a great extension for marketing your brand's standout features, USPs, and perks. Structured snippets provide a way to expand on your offerings. It's important to note that only 4 snippets will appear at a time on the SERP, as chosen by Google at the time. However, that does not mean that you can't add more than 4 structured snippets to your Google Ad.
These were some of the most commonly used Google Ad extensions, however, the entire list is more exhaustive than this one. Other popular Google Ad extensions consist of Callout extensions, Lead form extensions, Price extensions, and Promotion extensions. Google keeps adding more to the list, so be sure to check them out here.
How to Add Google Ad extensions?
Now that you know about some great Google Ad extensions, here is how you can add them to your Google Ad –
Step 1: Open your Google Ads account.
Step 2: Select the ad group or campaign you want to add the extension to.
Step 3: Select 'Extensions' from the 'Ads and extensions' tab.
Step 4: Choose the extension(s) you wish to add.
Step 5: Customize your extension(s).
Step 6: Click on 'Save'.
Final Thoughts
This guide has hopefully helped you understand the basics of Google Ad extensions, and how you can leverage them to drive greater conversions for your business. With so many options for extensions to choose from, we're sure that you'll find one (or many) most suitable for your business. So set up your Google Ad extensions today, and start making the most out of PPC marketing.