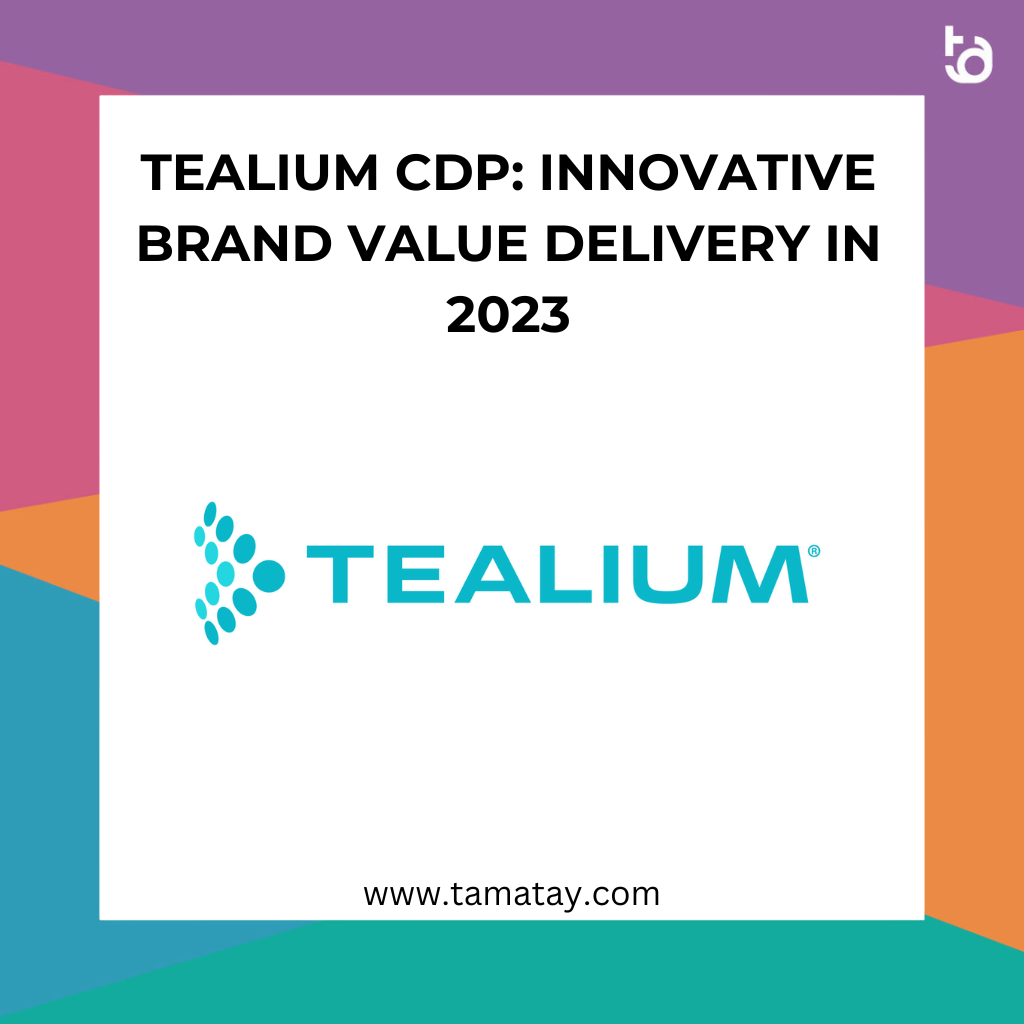 2023 State of the CDP: How Innovative Brands Deliver Value with a CDP by Tealium
Over the past decade, Customer Data Platforms (CDPs) have become integral components of every successful digital business's technology stack. By allowing companies to centrally store, manage and analyze customer data, CDPs are essential tools for understanding and engaging customers. In this article, we'll take a look at the current state of the CDP and explore how innovative brands are delivering value with the help of Tealium's CDP.
What is a CDP?
A Customer Data Platform (CDP) is a type of software that allows companies to store, manage, and analyze their customer data in one centralized location. This data can include details about customer purchases, demographics, interests, preferences, and interactions with marketing materials. By collecting this data, CDPs can give companies deep insights into their customers and help them create targeted, personalized experiences.
Benefits of a CDP
There are a number of benefits to using a CDP, including:
• Improved Data Quality: By collecting customer data in one centralized location, CDPs help companies improve the quality and accuracy of their data. This ensures that companies have access to the most up-to-date and reliable information about their customers.
• Enhanced Insights: CDPs provide deep insights into customers' behaviors, preferences, and interests. This allows companies to create highly targeted campaigns that reach the right customers with the right offer at the right time.
• Personalized Experiences: With access to more insights, companies can create better and more personalized experiences for their customers, resulting in better engagement, more loyal customers, and higher sales.
• Streamlined Operations: By streamlining operations, CDPs free up valuable time and resources that can be put towards other areas of the business.
How Tealium Helps Deliver Value With CDPs
Tealium is an industry-leading Customer Data Platform that helps companies leverage the power of their customer data. Tealium's CDP provides companies with a single source of truth for all of their customer data, allowing for improved data quality and a more unified view of customers. Tealium's platform also offers powerful features like identity resolution and real-time customer data segmentation that help brands deliver personalized experiences and drive better engagement and conversions.
In addition, Tealium offers a suite of tools to help companies effectively collect, manage, and analyze customer data. These include tools for data enrichment, data governance, reporting and analytics, and more.
Conclusion
It's clear that CDPs provide tremendous value to businesses, and with the help of Tealium's CDP, companies can take full advantage of the power of customer data to deliver more engaged, personalized experiences and drive better results. From improved data quality and enhanced insights to personalized experiences and streamlined operations, CDPs are essential tools for any digital business. Companies that leverage Tealium's CDP can be confident that they are maximizing the value of their customer data.