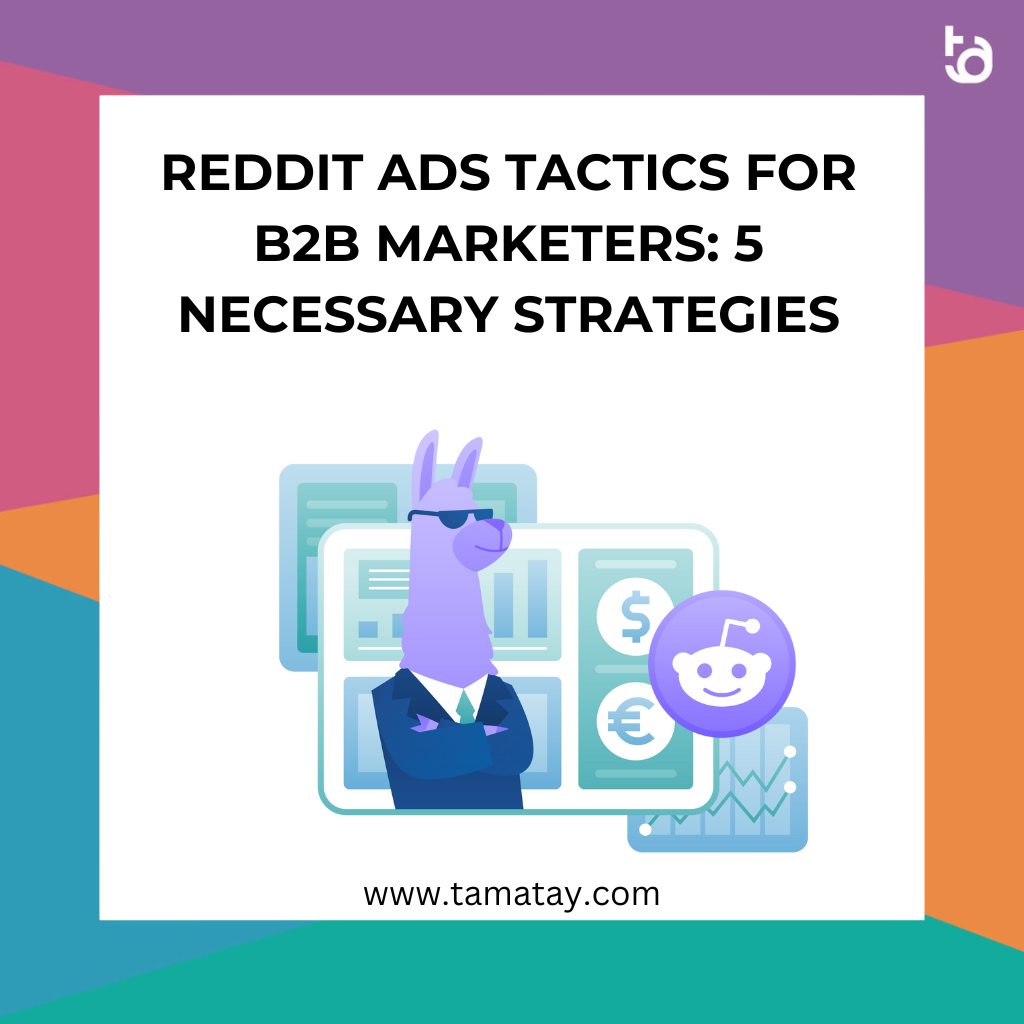 Reddit has become one of the most popular social media networks, especially amongst millennials and Gen Zs. As a result, it's become a great platform for businesses to advertise their products and services. For B2B marketers, utilizing Reddit Ads can be incredibly beneficial, as it allows them to target specific audiences and create more precise campaigns. In this blog post, we'll be discussing five essential Reddit Ads tactics that B2B marketers should know.
1. Understand Your Audience
The key to an effective Reddit Ads campaign is to do your research and understand the demographics of your target audience. To get the best results, you should focus your campaign on the subreddit that your target audience is most likely to engage with. This will help you create more tailored ads that are more likely to convert.
2. Utilize Targeting Tools
Reddit Ads come with an array of targeting tools and features, such as demographic targeting and interest-based targeting. These features allow you to create more precise campaigns by narrowing your target audience to the exact people who are most likely to convert.
3. Use A/B Testing
A/B testing is essential for any marketing campaign, and Reddit Ads are no exception. A/B testing allows you to compare two different versions of your ads and see which one performs better. This helps you continuously improve your campaigns and ensure that your ads are as effective as possible.
4. Monitor Performance
Once your Reddit Ads campaign is live, it's important to closely monitor its performance. Check which posts are getting the most engagement and engagement rates, and which ones are not performing as well. This will help you refine your ads and make sure they are as effective as possible.
5. Leverage User-Generated Content
One of the best ways to promote your ads on Reddit is to leverage user-generated content. Encourage your Reddit followers to post their own content about your brand and services, and then promote it in your ads. This helps create more personal, authentic ads that are more likely to connect with your target audience.
In conclusion,
if you're a B2B marketer looking to take advantage of Reddit Ads, then these five tactics should help you get started. Make sure to do your research to understand your target audience, use the targeting tools available to you, leverage user-generated content, and continuously monitor and refine your campaigns. These tactics will help you create more effective, tailored campaigns on Reddit Ads and ensure maximum ROI for your business.