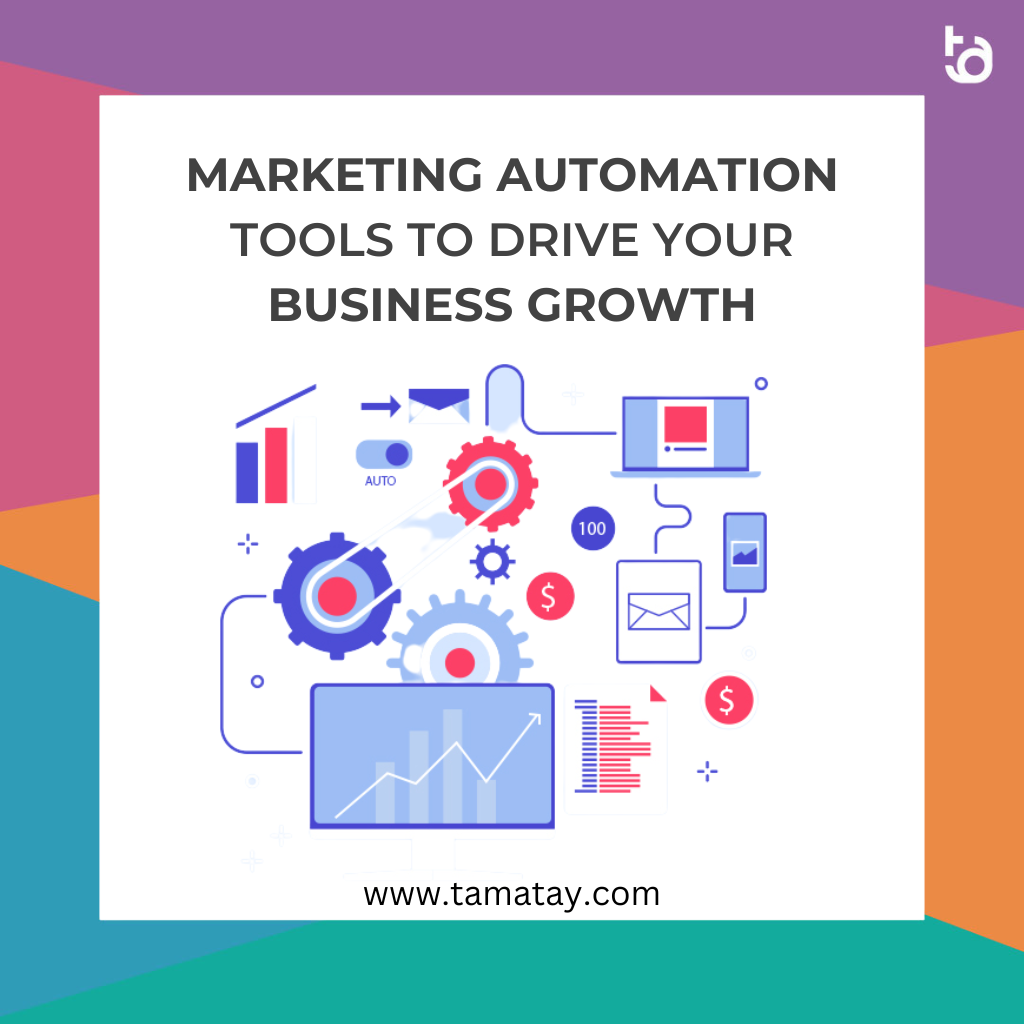 The primary objective of every business is to drive growth. But what really sets a successful business apart from the less successful ones is the path taken to achieve this growth. This is where marketing automation solutions come in.
With marketing automation technology becoming more advanced, businesses have a great opportunity to obtain sustainable growth. More and more companies are now integrating marketing automation tools into their marketing strategy. In fact, some have been able to increase their conversions by 77% through marketing automation solutions.
If you're wondering how marketing automation will help your business, we're here to clear all your doubts on the topic. In the following sections, we'll look into various ways of using marketing automation tools to drive business growth, and also the benefits of using them. But before we get to that, let us first explain what is meant by marketing automation.
What is Marketing Automation?
To explain it in simple terms, a marketing automation tool is software that performs some basic tasks which are normally done by human marketers. It can help in a variety of marketing operations, from lead nurturing, and email marketing to customer relationship management (CRM) and more. If used effectively, these solutions can help in building the customers' trust in the brand over time, leading to greater sales.
Should you invest in Marketing Automation?
Now, you might be wondering if marketing automation is the right choice for your business. The truth is that marketing automation tools can be quite useful for every business, whether large or small. They can help in managing the key marketing operations, while also enhancing the profitability of your business.
Here are some of the benefits of using marketing automation tools –
1. Increases the productivity of marketing and sales teams: Marketing automation solutions will manage the routine tasks for your teams, which will leave them with more time to focus on the more important issues. Thus, by employing marketing automation tools, you'll essentially be empowering your teams to achieve key business goals.
2. Better lead nurturing: According to a recent study, companies that are able to respond to new leads within the first hour are 7 times more likely to convert that lead. If you want to convert your leads into customers, being responsive is key. Marketing automation can help you do that. Swift responses will mean increased sales for your business.
3. Increases your revenue: Majority of the marketers use marketing automation tools to increase their revenue. The previous point explains how it can help in increasing your sales and revenue.
4. Retaining existing customers: Every marketer knows that acquiring new customers is always more difficult and expensive than retaining old ones. With a marketing automation tool like a CRM system, you'll be able to address the concerns of your current customers more effectively. Tools like these will also help you increase the quality of your customer service team.
5. Improved marketing strategy: Besides helping you improve your customer service, lead nurturing efforts, and sales, marketing automation can also measure if your marketing operations are working effectively. With useful data on the performance of your marketing campaigns, you'll be able to look for ways to improve them. This will also help in driving more sales.
If you still aren't convinced, here are some statistics that'll prove why you should be investing in these tools –
How to Use Marketing Automation Tools For Your Business
To make the most of your marketing strategy, you can employ a marketing automation solution in the following ways –
1. Writing sequences of personalized emails: If you have a lead that is already interested in your business, you can use a marketing automation tool for writing personalized email sequences. This will help you in converting these leads into paying customers.
2. Social media marketing: Marketing automation tools can also help you in writing and scheduling social media posts to maximize your social media marketing efforts. An automated process will ensure that your brand is constantly in touch with the audience.
3 Integrating AI solutions with marketing operations: There are many AI solutions, like chatbots, writing assistants, and more, that can help in taking your marketing game to the next level.
Besides these, there are various other ways you can use marketing automation solutions for your business, and new tools are coming out every day. So, if you're planning on using marketing automation, conduct your own research before diving into it.
Conclusion
It's amply evident that marketing automation solutions can be very beneficial for your business. If you are planning to invest in marketing automation, you should first weigh the benefits of using it. You can also consult an industry leader to choose a solution that would be the best fit for your business.